Welcome to The Citadel International Church. We are a Bible-believing Evangelical non-denominational church that exists to bring people into a closer relationship with Jesus Christ. Our mission, vision and aim is to proclaim the true and only Hope that is found in Christ Jesus. We believe and teach that there is only one God, one faith and one Savior.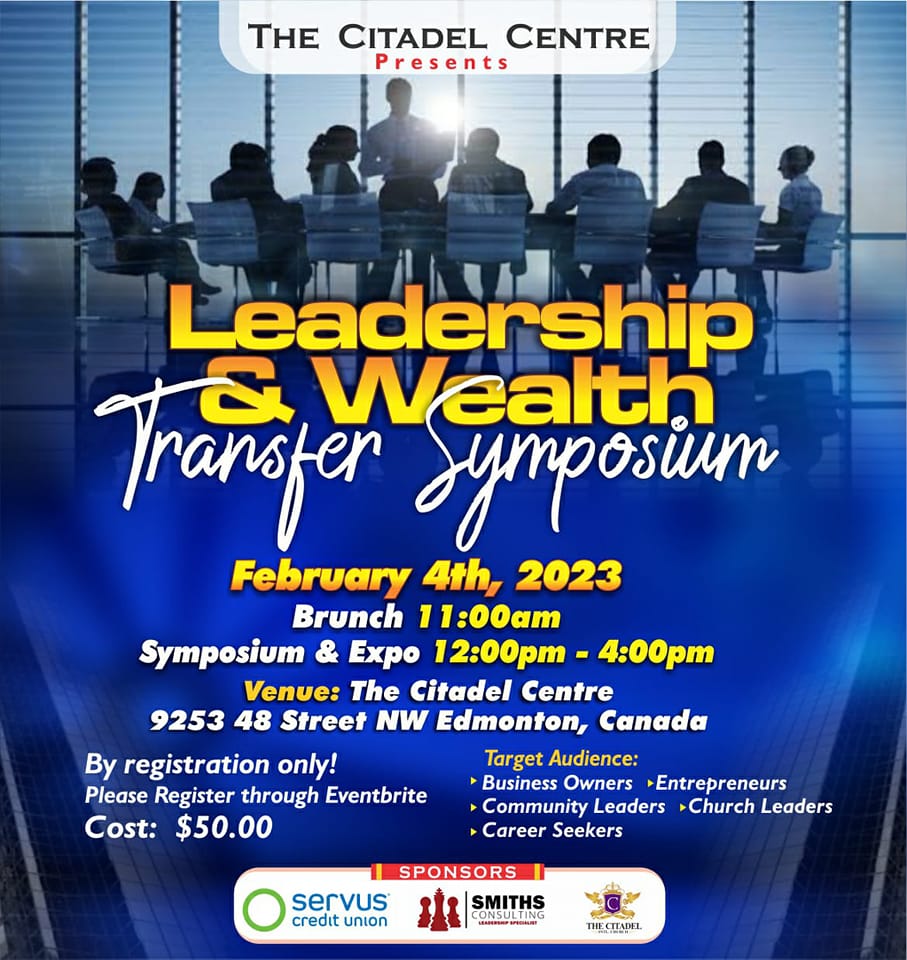 ALBERTA GET READY and Buckle up for the 2023 Leadership & Wealth Transfer Symposium Business Expo. Are you a BUSINESS OWNER, ENTPRENURE, COMMUNITIY LEADER, CHURCH LEADER, OR CAREER SEEKER? Well we have an action-packed conference planned just for you. Get in the room with like-minded entrepreneurs, leaders, and business owners.
Save the date Saturday, February, 4th 11 AM and be a part of the movement!
Register today visit https://www.eventbrite.ca/…/leadership-and-wealth…
Stay tuned and follow our event page for more updates.
If you are interested in exhibiting or sponsoring this amazing event, call or email us at:
Tel: 1-780-729-3400 or 587-988-3477
Email: info@citadelcentre.ca
Yea…we're not playing with you or your business in 2023. Let's Go!!!
The TCIC Agape Youth Ablaze will be having an R&R aka Revival & Retreat this month!! We invite youth from all over the city to join us as we revive our mind, body and sprits.
Follow the Agape Youth Ablaze @agape.youth.ablaze for all things TCIC Youth.
Parents, we've got you covered. We will make sure you child is picked up and dropped off safely for all over our events.
. Need a ride? Contact 587-937-4054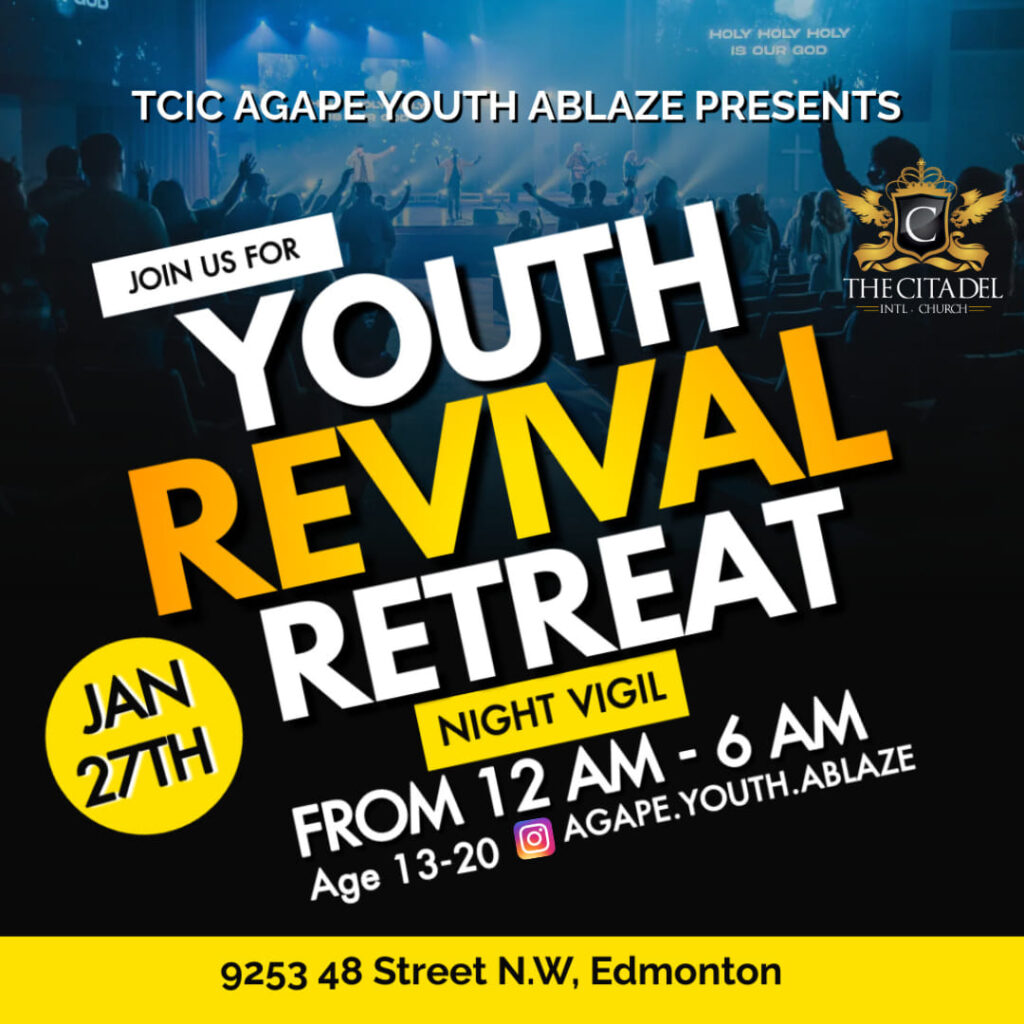 Wednesdays & Fridays at 7 pm
Sundays at 11:o0 am
THE CITADEL CENTER | 9253 48 Street NW. EDMONTON | admin@thecitadelchurch.ca | 780.468.1119 | 2009. Copyright.